WELCOME TO THE
UGPN VIRTUAL CONFERENCE
22nd – 25th March 2021 (GMT/BRT/EDT)
23rd – 26th March 2021 (AEDT)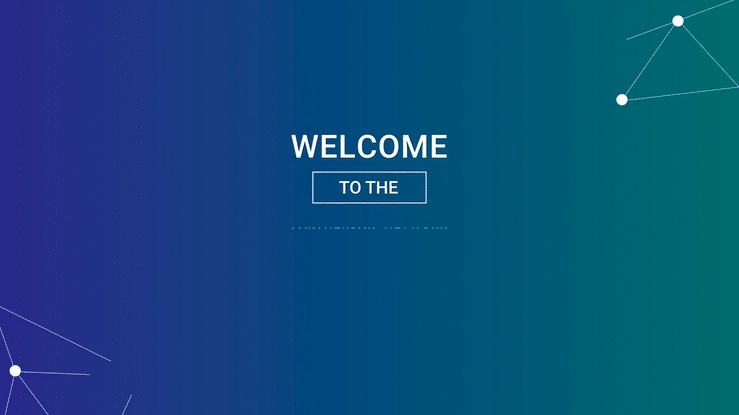 The University Global Partnership Network (UGPN) Virtual Conference 2021 brings together delegates from UGPN member institutions to promote and facilitate innovative collaborations in research and education. The event provides an opportunity to hear from senior academic and professional service staff on salient topics in Higher Education as well as key research areas for the network.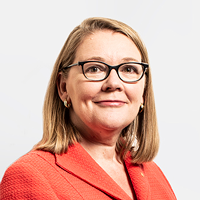 Professor Jennifer Martin, Deputy Vice-Chancellor (Research and Innovation), University of Wollongong
Welcome from UGPN Chair and Host Institution
Professor Jennifer Martin is an internationally renowned protein crystallographer and structural biologist. Her primary role is to lead the University of Wollongong's strategy for research and innovation and continue to drive the performance of research across the University. Prior to her current role, Professor Martin held the position of Director of the Griffith Institute for Drug Discovery at Griffith University in Queensland.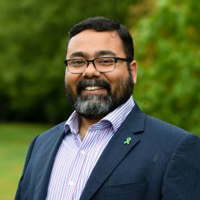 Professor Osama Khan, Pro-Vice-Chancellor, Education and Professor in Practice, University of Surrey
Plenary Session and Resiliency Workshop Day 1: Innovations in remote learning and hybrid education
Professor Osama Khan is the strategic lead for the University of Surrey's education agenda, providing talented and motivated students from all backgrounds with an outstanding education that is inclusive, research-informed, technologically enhanced and professionally enriched with industry partnerships. He holds a Professor in Practice title at the Surrey Business School. He also manages the University's centres of excellence in education: Department of Higher Education and Department of Technology Enhanced Learning.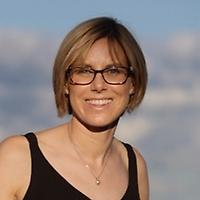 Jenny Fisher, Associate Professor, University of Wollongong
Main Plenary Day 2: Sustainable Planet
My research centres on investigating the sources, chemical evolution, and transport pathways of atmospheric pollution. I use a global chemical transport model combined with observational data sets (ground-based, aircraft, and satellite) to increase our fundamental understanding of the impacts of human activity and natural processes on atmospheric composition in diverse environments.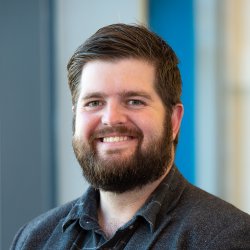 Dr Alex Seal, Associate Dean International, Faculty of Arts and Social Sciences, University of Surrey
Plenary session Day 2: Connecting with students through UGPN collaboration
Dr Seal's research interests centre on travel and tourism and using sociological theories to understand travel motivations and experiences. My PhD research looked at the motivations, experiences and aspirations of UK students studying for part of their degree abroad. My previous research has focussed on how the concept of 'authenticity' shapes people's perception and experiences of travel and how travel decisions are linked with social class.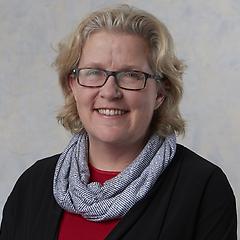 Dr Kate Bowles, Associate Dean International, Faculty of the Arts, English and Media, University of Wollongong
Plenary session Day 2: Connecting with students through UGPN collaboration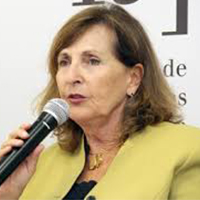 Professor Helena Ribeiro, Department of Environmental Health, Faculty of Public Health, University of São Paulo
Plenary session Day 3: Health and Wellbeing
Professor Ribeiro has experience in the field of Geosciences, with an emphasis on Geographical Climatology, acting mainly on the following themes: environmental health, urban health, medical geography, air pollution, climate change and environmental education.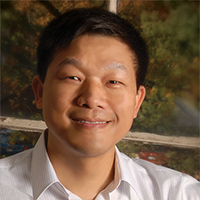 Professor Yuan-Shin Lee, Director of the Smart Manufacturing Innovation Center (SMIC) at NC State University
Plenary session Day 3: Industries for the future
Professor Lee has been a professor of Industrial and Systems Engineering at NC State University since 1995. He is a registered professional engineer (PE) in mechanical engineering. He is also a certified manufacturing engineer in system integration and control. The SMIC Center's objective is to link manufacturers, industrial technology vendors, systems integrators and equipment providers with academia, demonstrating and driving research and innovation that scales to all of US manufacturing.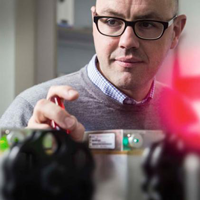 Distinguished Professor Antoine van Oijen, ARC Laureate Fellow, Faculty of Science, Medicine and Health, University of Wollongong
Workshop Lead: Health and Wellbeing
Professor van Oijen obtained his BSc and PhD degrees in the Netherlands, where he was trained as a physicist.  A growing fascination for biology resulted in him moving to the USA and establishing a research group at Harvard Medical School. Subsequently, he was appointed as full professor at Groningen University in the Netherlands where he established a thriving biophysics research program focused on the development of single-molecule visualization techniques and their applications in basic and applied science. Recently, he moved to the UOW and was awarded a prestigious Laureate Fellowship by the Australian Research Council to further develop biophysical approaches to visualize the molecular processes that define life.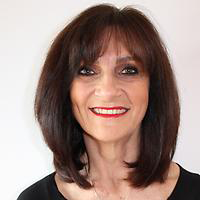 Associate Professor Judy Mullan, Director of the Centre for Health Research Illawarra Shoalhaven Population (CHRISP), University of Wollongong
Workshop Co-lead: Health and Wellbeing
A/Prof Judy Mullan is a registered pharmacist and is also the Deputy Director of the Illawarra and Southern Practice Research Network (ISPRN) a collective of over 50 GP practices. A/Prof Mullan is recognised nationally and internationally for her work supporting and promoting safe medication management, health literacy and patient-centered care.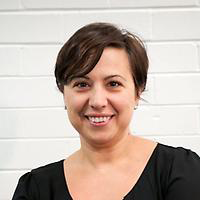 Associate Professor Susanna Guatelli, Faculty of Engineering and Information Sciences, University of Wollongong
Workshop Lead: Industries for the Future
A/Professor Susanna Guatelli is an international leading expert of Monte Carlo radiation transport simulation codes for radiation physics, including medical applications and radiation protection in Earth labs, aviation and space.After obtaining a Master (Laurea) in Physics at the University of Genova (Italy), S. Guatelli had a PhD focused on radiation protection of astronauts in missions to Mars within the Aurora Project of the European Space Agency. She was based at CERN, Geneva, Switzerland, where she had the opportunity to contribute to challenging research projects spanning from radiation monitoring for the Large Hadron Collider to the effect of radiation at DNA level in astronauts.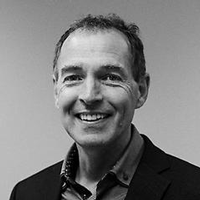 Senior Professor, Geoff Spinks, Australian Institute for Innovative Materials, University of Wollongong
Workshop Co-lead: Industries for the Future
Professor Spinks received his PhD from the University of Melbourne in 1990 for his work on the mechanical behaviour of polymers and he has maintained a research interest in this area specialising in mechanical actuator materials (artificial muscles). Geoff is currently the Challenge Leader for Making Future Industries in the University of Wollongong's Global Challenges Program and Director of UOW Makerspace.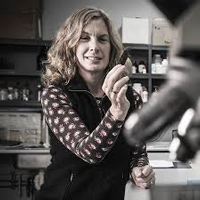 Senior Professor, Sharon Robinson, Executive Director Global Challenges Program, Faculty of Science, Medicine and Health, University of Wollongong
Workshop lead: Sustainable Planet
Sharon Robinson researches how Antarctic plants respond to climate change. She uses radiocarbon signatures, left behind in the atmosphere by nuclear testing, to date mosses and track environmental change around the coast of Antarctica. Her group identifies the sunscreens plants make to protect themselves from elevated UV-B radiation due to ozone depletion. She is also applying new technologies, including the use of drones in Antarctica, to monitor plant health and productivity, and developing novel sensors that will help to track crop and forest health in future.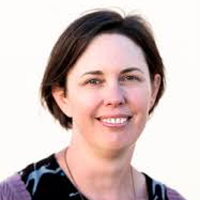 Dr Michelle Voyer, Senior Research Fellow, Australian National Centre for Ocean Resources, University of Wollongong
Workshop Co-lead: Sustainable Planet
Dr Voyer's research focuses on the human dimensions of marine conservation and resource management, and the nexus of social science and policy. Building on a ten year career in Australian state and federal government, and marine science undergraduate training, Michelle's research now focuses primarily on ocean governance and fisheries and marine social science questions.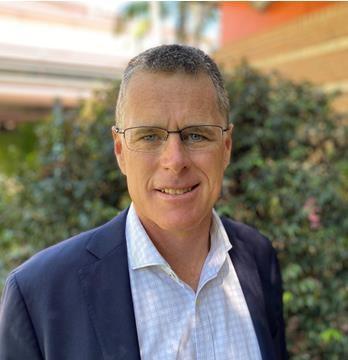 Brett Lovegrove, Executive Director (Global), University of Wollongong
Resiliency workshop Day 2: Student and Staff Mobility
Brett Lovegrove is Executive Director (Global) for the University of Wollongong and manages the Global Strategy Division. He is responsible for coordination of UOW's international relations activities, student mobility and exchange, global planning framework, global sports programs and transnational education support. Brett joined UOW in 2010 after holding senior leadership positions at Macquarie University in commercial operations and sports administration. Prior to taking up his current position, Brett was the Director, Administration and Strategy at UOW Dubai.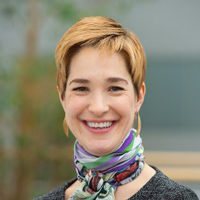 Professor Amelia Hadfield, Dean International, Head of Department of Politics, Director of the Centre for Britain and Europe (CBE), University of Surrey
Resiliency Workshop Day 3: Mission Continuity, Teaching and Research
Amelia joined the University of Surrey in January 2019 as Head of the Department of Politics, and Chair in European and International Affairs. Previously she worked as Director of the Centre for European Studies (CEFEUS), a Jean Monnet Centre of Excellence at Canterbury Christ Church University (2013-2018), after positions in Brussels at the Vrije Universiteit Brussels and the Institute for European Studies, where she directed the Euromaster degree, as well as the Educational Development (EDU). Amelia is a long-standing Jean Monnet Chair in European Foreign Affairs, allowing her to successfully obtain Erasmus+ funding for the University of Surrey's Centre for Britain and Europe (based in the Department of Politics), establishing it in 2020 as a Jean Monnet Centre of Excellence.